Bow Wave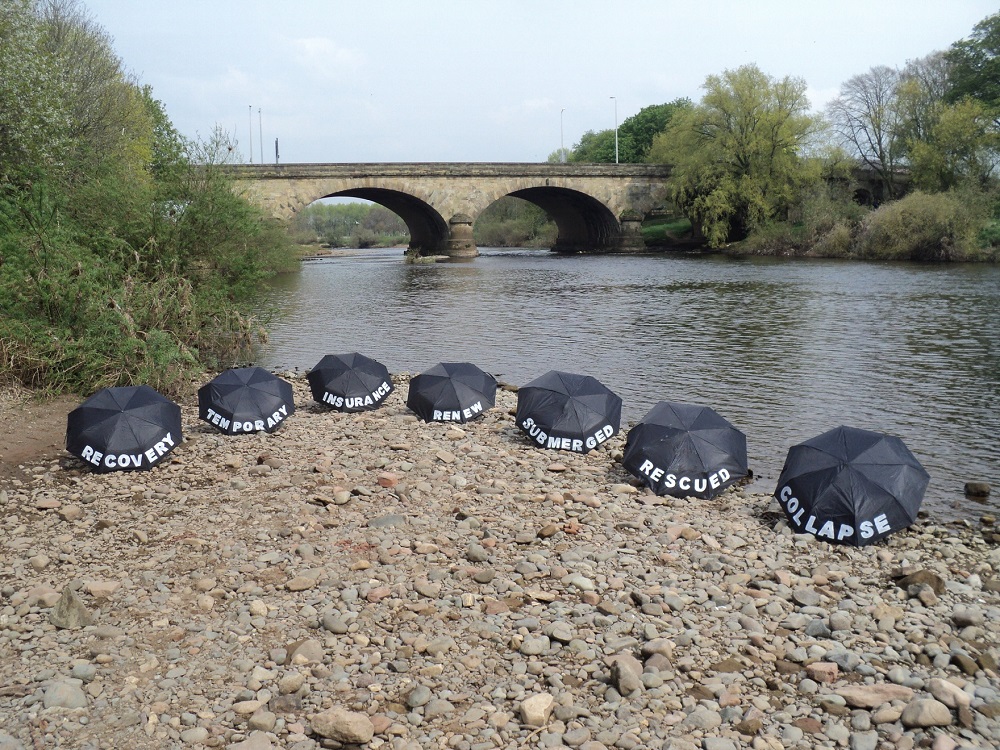 Bow wave is an installation piece created in response to the storms and flooding of Storm Desmond. I
chose umbrellas for the piece as a familiar everyday object although futile in such extreme weather
events. Many of the words involved in the conversation presented are relevant to the fragility of
nature and the environment as much as they are relevant to the recovery of flooded communities. The
umbrellas are arranged in a gentle curve on the banks of the river, a bow wave.